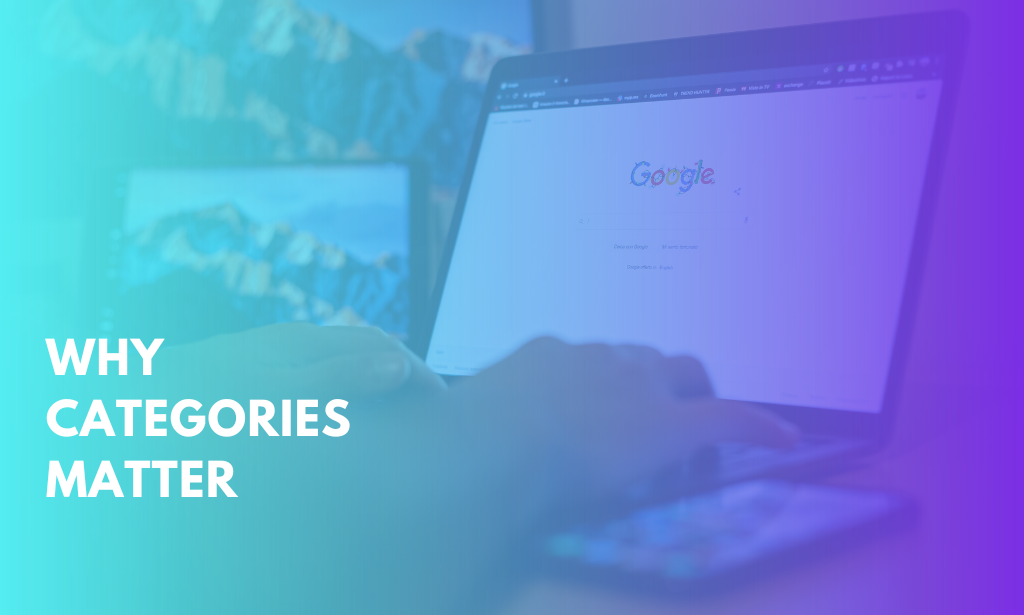 Why business categories matter
And how it can improve your search engine optimisation (SEO) and search engine results page (SERP) rankings.
When setting up your business or improving your SEO, we always recommend creating or updating your Google Business Profile (formerly Google My Business) if you provide any form of in-person service.
It's one of the easiest ways to ensure your business has an online presence and can be found by potential customers searching for local businesses like yours, even if you don't have a website or physical storefront.
It's also important to ensure that you choose the category for your brand carefully, as they can affect your local ranking on Google.
What is a Google Business Profile and why do you need one?
Your Google Business Profile is, essentially, exactly what it sounds like. It is your business' profile on Google and allows you to manage how your business appears on Google Maps and Google Search.
You can include information about your business, such as:
business name and description
physical location (if you have one)
area covered
website address
contact information
and opening hours
It is important to set up a Google Business Profile and keep it up-to-date because it will be shown on Google Search results under 'Places' when users enter certain search terms.
For example, if you own a cafe, your business would show up when potential local customers typed "local cafes" or "coffee houses near me" into Google.
These 'Places' appear right at the top of Google search results, which is why it is so important to have a Google Business Profile set up correctly. If you don't have one, you're missing out on so much potential!
Your business will also show up in Google Maps when users search for the same kind of thing or select from the list of categories at the top of the Maps screen, making it doubly important to have a Business Profile.
Having a Google Business Profile also gives you the ability to respond to Google reviews for your business, which you would be unable to do if you didn't have one, giving you even more control over your business' presence on Google.
Is Google Business Profile free?
Absolutely free!
Just like many of Google's other products for business (like Google Analytics, Google Search Console, and Google Tag Manager) Google Business Profile is entirely free to use.
No subscription plans, no fees, no costs; it's completely free.
So why wouldn't you use a completely free service that could vastly improve your online presence and traffic potential?
How to set up a Google Business Profile
Google wants to make things as simple as possible for its users. So, they've made the process of getting started with your Google Business Profile as simple as possible too!
Simple head on over to the Google Business Profile management site and type in your business name. If there's already a listing for your business.
Some known businesses – especially those with a physical storefront or location – are already listed on Google Places but their Business Profile hasn't been claimed.
As you start typing your business' name, you should see a list of possible matches show up. If your business is listed, select it and follow the instructions to claim and verify ownership. If it isn't listed, you can create a new business with that name, or select "Add your business to Google" and follow the steps to create your Google Business Profile.
Why choosing the right category for your Google Business Profile is important
Google Business Profile categories help to describe your business and make it easier for potential customers to find you in Google search results. When you create your profile, you're able to choose from a variety of different categories and select those that are the best fit for your business.
There are over 4000 categories to choose from! With so many options available, you can get pretty granular when it comes to your business. You can even choose from incredibly specific options, such as a Lesbian Bar, Acrobatic Diving Pool, Quilt Shop, and Shed Builder.
It is important to choose the right categories for your business to ensure that you are showing up in relevant search terms. The more specific you are with the categories you choose, the more likely you are to be found by people looking for that exact thing.
For example, let's say you run a restaurant. You'd list your business as a "Restaurant" on Google, right? Pretty straightforward. You'd show up in search results for "local restaurants" or "places to eat near me", which is great!
People looking for somewhere to eat will be able to find you, view your opening hours, visit your website, and even see your menu and book a table if you set up your profile to allow this.
However, search "restaurants near me" on Google and see how many results show up. There's quite a few, right? (Unless you're somewhere remote, of course.)
Now, let's say you run a restaurant that specialises in Caribbean cuisine. Search "Caribbean restaurants near me" on Google and you'll see a much more selective list of restaurants in the search results.
Google has filtered the results to show those that best match the criteria of the search terms, i.e. they're showing only restaurants that have listed "Caribbean Restaurant" amongst their business categories.
When you use less specific business categories, like "Restaurant", you're competing against a much larger list of businesses in that same category. By nailing down your business category to be as specific as possible, you're capitalising on that specificity and competing against far fewer businesses when users are searching for something more particular.
What's more, because these users are being precise with their search terms, they're much more likely to engage with the businesses that show up as they're probably further along the buying cycle than those using broader search terms.
If your business isn't showing up in these more precise local search results, you're missing out on this opportunity.
That's why it's so important to get specific when it comes to your business categories on your Google Business Profile.
For more information on choosing the right category for your business, view Google's help page on how to choose a category for your Business Profile.
Remember, Google are always updating their services and, as such, they add new Google Business Profile categories periodically. As of October 2023, there are over 4000 categories.
In the last 30 days, Google have added categories such as:
Cost Accounting Service
Copywriting Service
Boat Cleaning Service
Hearing Assistance Earphone Store
Grow Shop
Lesbian Bar
If you haven't already, make sure you set up a Google Business Profile for your business and get specific with your categories.
Of course, if you need any help at all with your business' online presence, get in touch with the Market Rocket team – we'd love to help!