Where discovery drives purchase
A TikTok Shop & Market Rocket Partnership; Over the last 24 months TikTok have set themselves up as a serious contender in the D2C space. With such a massive UK and worldwide audience and a shop format with a simple "see it, buy it" model, TikTok Shop is transforming itself into a leading ecommerce platform.

Your Trusted TikTok Shop partner
We are Market Rocket – the trusted digital partner agency for globally recognised Fortune 500 and market-disrupting brands alike. We are TikTok Shop, TikTok Ads, Amazon SPN, Amazon Ads, Meta, and Google certified and accredited partners – now that's a lot of credentials!
We specialise in helping brands bridge the gap between their existing Amazon presence and TikTok Shop. We have helped numerous brands transition from selling and fulfilling in-house to listing, selling, and fulfilling on Amazon, and now we want to help even more brands do the same on TikTok Shop ahead of the next D2C gold rush!
Effortless Setup
We'll streamline your TikTok Shop setup using your existing Amazon stock and listings. That's right – TikTok fulfilled by Amazon – we've made it possible! You can establish a whole new sales channel with minimal effort on your part.
Seamless Inventory Management:
We will seamlessly sync your Amazon stock holdings with your TikTok Shop inventory, ensuring that your customers on TikTok can access the same products you offer on Amazon without the hassle of manual updates.
Order Fulfilment With Amazon FBA:
We will ensure TikTok Shop orders are fulfilled directly from your Amazon stock, simplifying the order fulfilment process and allowing you to focus on growing your brand.
Sales Optimisation
With our expertise, you can leverage TikTok's powerful advertising tools to target a massive, highly engaged audience, leading to increased brand awareness and sales.
Our TikTok Partnership solution is perfect if you're considering launching your products on TikTok Shop as an additional revenue channel (and in our opinion you should be) but are holding back because you don't have the capacity to manage yet another ecommerce platform and stock holding. Our TikTok Shop and Amazon fulfilment integration will not only simplify the process but speed it up too!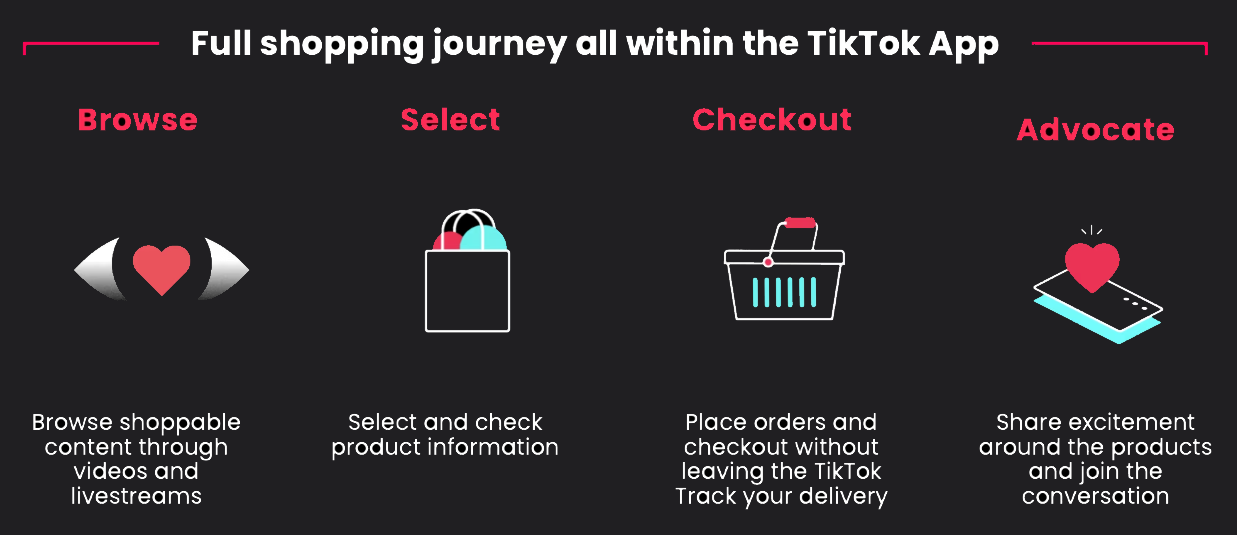 Turning Discovery Into Purchase
The root of Market Rocket's excitement in partnering with TikTok to support you as a category leader is unlimited demand.
On Amazon, all a brand can achieve is to grow their market share of a fixed demand, on TikTok, there is unlimited potential demand.

A TikTok Shop & Market Rocket Partnership From the stock market to start-ups, our brands dominate selling online. Get in touch today for a free consultation.
SUBSCRIBE TO OUR NEWSLETTER
Join the Market Rocket club – we'll share our hints, tips and thoughts with you via email each month.