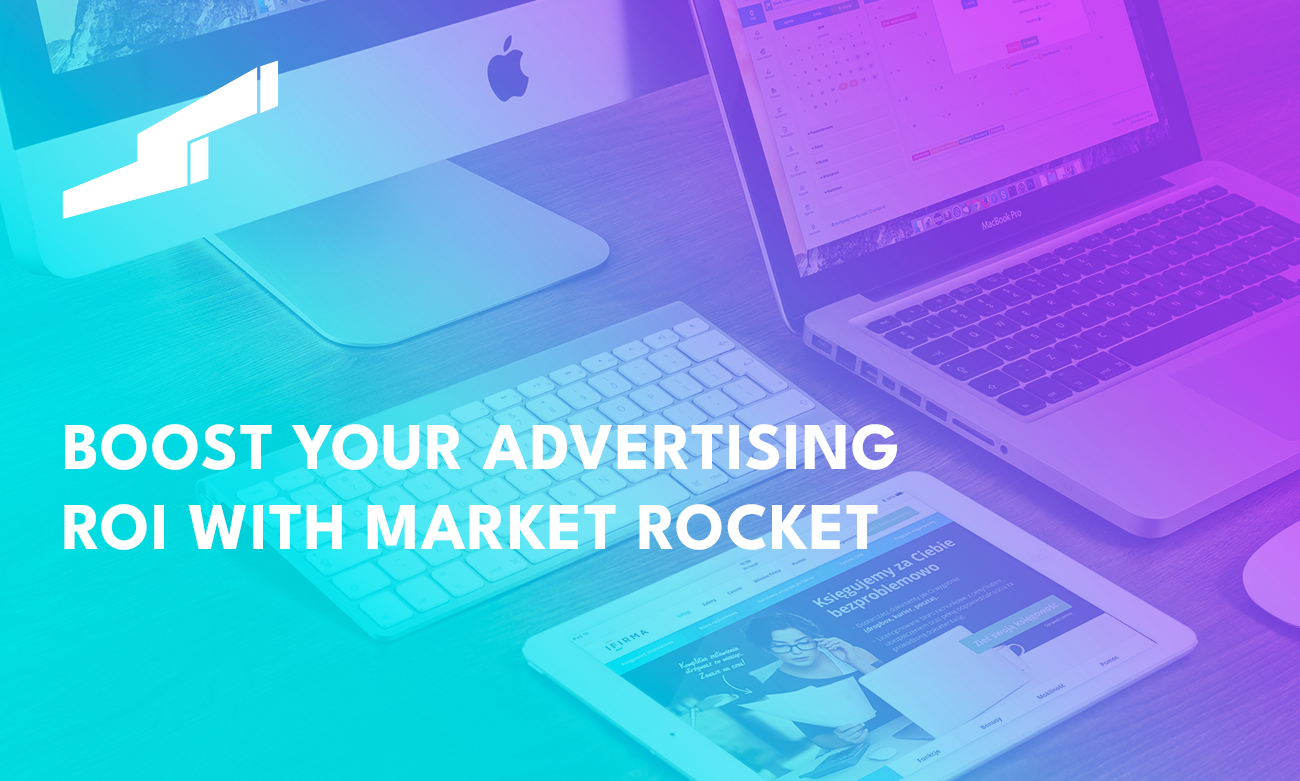 BOOST YOUR ADVERTISING ROI WITH MARKET ROCKET
The Ultimate Cross-Channel PPC Agency!
Are you tired of juggling multiple advertising platforms and struggling to achieve the desired results? Look no further because Market Rocket is here to revolutionise your digital advertising campaigns!
In today's fast-paced digital landscape, reaching your target audience requires a strategic and comprehensive approach. That's where Market Rocket comes in. As a leading cross-channel PPC agency, we specialise in helping businesses like yours maximise their advertising ROI across multiple platforms.
Here's why Market Rocket should be your go-to choice for complete cross-channel PPC solutions:
1️. Unparalleled Expertise:
Our team of seasoned PPC professionals has years of experience navigating the intricacies of various advertising platforms, including Google Ads, Meta Ads, LinkedIn Ads, Twitter Ads, and more. We stay up to date with the latest trends and techniques, ensuring that your campaigns are always optimised for success.
2️. Holistic Campaign Management:
We believe in a comprehensive approach to PPC advertising. From conducting thorough market research to creating compelling ad copy and designing eye-catching visuals, we take care of every aspect of your campaign. Our goal is to deliver a cohesive and impactful message across all channels, capturing your target audience's attention and driving meaningful conversions.
3️. Data-Driven Optimization:
At Market Rocket, we are all about data. We meticulously track and analyse the performance of your campaigns, identifying areas for improvement and implementing data-driven optimizations. By constantly fine-tuning your ads, targeting, and bidding strategies, we ensure that your advertising budget is utilised effectively, delivering the best possible results.
4️. Seamless Integration:
With Market Rocket, you don't have to worry about managing multiple advertising accounts or coordinating different teams. We provide a seamless and streamlined experience by handling all aspects of your cross-channel campaigns under one roof. From strategy development to campaign execution and reporting, we've got you covered.
5️. Transparent Reporting:
We believe in transparency and accountability. That's why we provide detailed reports that give you a clear understanding of your campaign's performance. Our insights-driven approach allows you to make informed decisions and see the tangible impact of your advertising investment.
Don't let your advertising efforts fall short due to fragmented campaigns and scattered resources. Partner with Market Rocket today and experience the power of a unified cross-channel PPC strategy.
Contact us now for a free consultation and let's take your digital advertising to new heights. Together, we'll propel your brand to success and ensure that your message reaches the right audience, at the right time, on every channel.