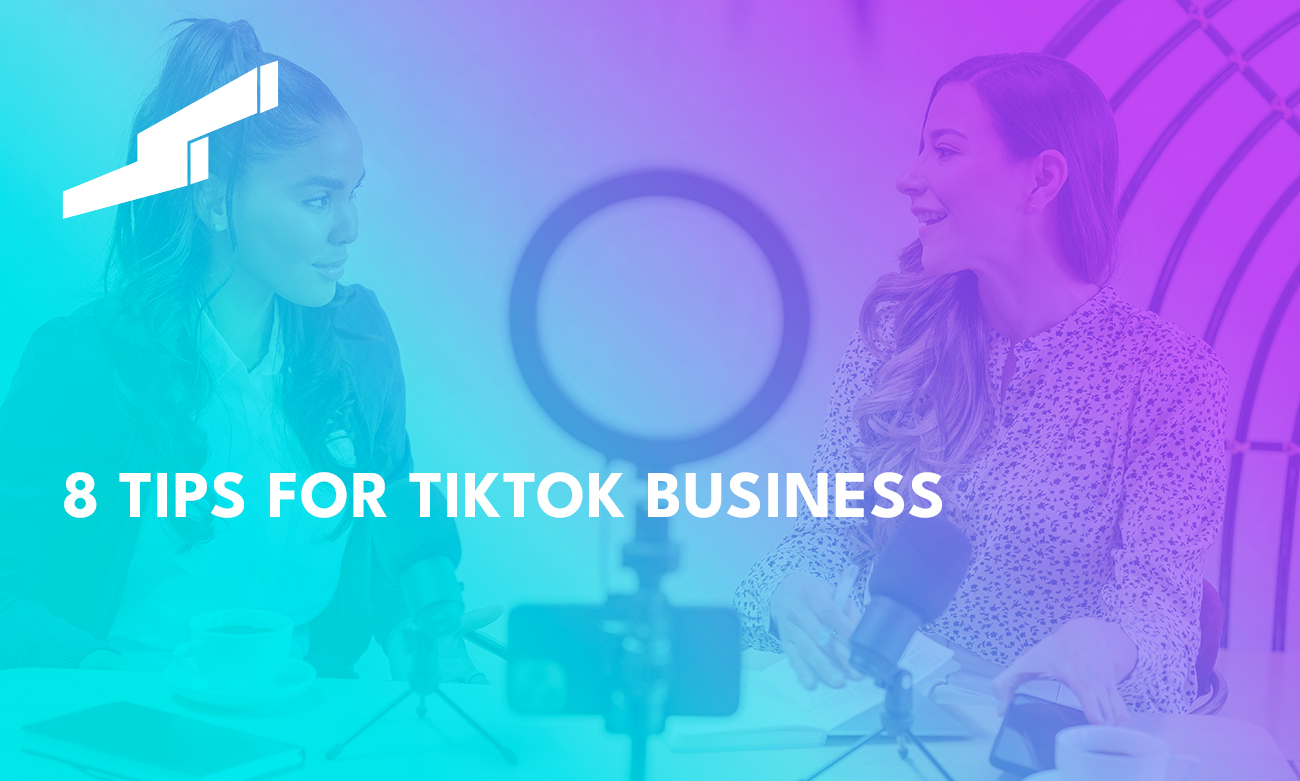 8 TIPS FOR TIKTOK BUSINESS
Unleashing the Power of TikTok: Advice for Brands from Market Rocket, a Certified TikTok Partner
Ready to join the increasing number of brands on TikTok that are using the video-based social media platform to grow their brand awareness and sales? Not sure where to start?
We dive into the world of TikTok to share invaluable advice that we've learned from being a certified TikTok Partner to help brands like yours that are looking to conquer the dynamic and rapidly growing platform.
Here are some tips, tricks, and advice from the TikTok experts at Market Rocket that we have utilised to achieve remarkable success for our clients.
Embrace the Live Experience: The TikTok Shop Phenomenon
Consumer behaviour is constantly evolving, especially on social media. Traditional opening and unboxing videos, which have been massively beneficial for a lot of brands, have paved the way for a new trend – TikTok Shop creators. TikTok Shop and TikTok LIVE present an exciting opportunity for brands to engage with customers in real time, tap into a unique demographic, and capitalise on impulse buying. By embracing the TikTok LIVE format, you can bridge the gap between touch-and-feel experiences and online shopping.
Master Classes and Authenticity
With face-to-face interactions limited during the lockdown, brands had to find alternative ways to communicate and connect with consumers. Hosting live master classes, sharing tips and tricks, and conducting engaging Q&A sessions can go a long way in building trust and loyalty among your audience. Showcasing your expertise and providing genuine value will create a thriving community centred around your brand.
Preparing for a Live Event
Planning a live event on TikTok requires strategic preparation to generate buzz and anticipation. Create short teaser videos leading up to the event and consider offering enticing giveaways as incentives for viewers to sign up and set reminders. Tailor your promotional efforts to match your audience's preferences and the nature of your product. A well-prepared and highly anticipated live event can yield impressive results for your brand.
Embrace Imperfection: Just Go Live and Have Fun!
Don't let the fear of failure hold you back – imperfection is ok. In fact, it actually helps! Authenticity is key on TikTok, and sometimes, going live and being yourself is the best approach. Avoid excessive pressure to create a polished and perfect experience. Instead, focus on showcasing your brand's personality and having fun with your content. People are more likely to engage and buy from you when they perceive you as fun, relatable, and genuine.
Storytelling and Niche Content
TikTok thrives on captivating storytelling. Rather than simply presenting products, find creative ways to share stories and narratives that resonate with your audience. Show how your products enhance their lives or align with current trends. By integrating your brand into broader conversations, you can capture the attention of a wider audience and leave a lasting impression.
Stay True to Your Brand Voice
While authenticity is essential, it's equally important to stay true to your brand's voice and guidelines. At Market Rocket, we understand the delicate balance between staying authentic and meeting brand expectations. Our dedicated team will work closely with you to craft engaging TikTok content that aligns with your brand's identity, resonates with your target audience, and drives remarkable results.
Honesty and Transparency
Honesty is a cornerstone of successful brand-building on TikTok. Encourage open and honest product reviews and discussions, even if they aren't always positive. This level of transparency will build trust and credibility with your audience. Authenticity and genuine feedback create a community that values your brand's integrity.
Continuous Learning and Evolution
Success on TikTok requires constant experimentation and learning. Be open to trial and error and leverage insights gained from your content to refine your strategies. Analyse audience behaviour, engagement duration, and the impact of different content types. With each iteration, you will uncover what works best for your brand, enabling you to evolve and thrive in the TikTok landscape.
Market Rocket is here to guide your brand through the exciting world of TikTok. We are a fully certified TikTok Partner, so our TikTok experts have the experience and understanding of the platform to help you get the best results possible. Get in touch.